RSVP for "Think Again" Zoom Discussion hosted by Dr. Trish Brown
RSVP for "The Art of Community" with Dr. Gene Batiste
Executive Committee Openings 2022-2023
Are you interested on being on the Executive Committee for the 2022-2023 School Year? Click below
to learn more about the open positions. Nominate yourself or a fellow parent for any of the roles now!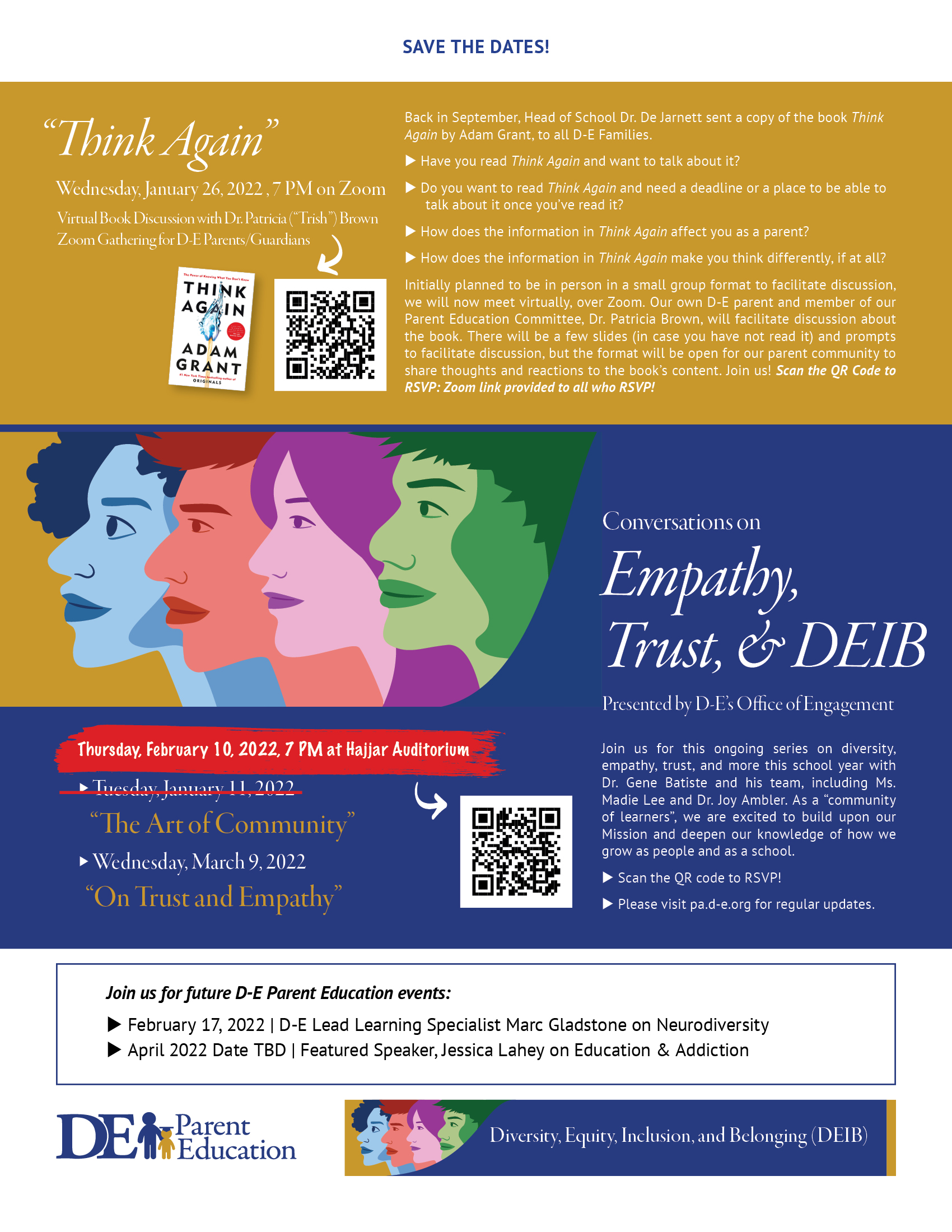 PA VOLUNTEER FORM
Welcome!
New to the D-E's Parents' Association & Volunteering? We are eager to have you on board and to be in the loop about volunteer opportunities and more.
Click the button to sign up now.
Executive Committee List 2021-2022
Vice President, Upper School
Jennifer Mayer
Vice President, Middle School
Denielle Nunez
Vice President, Lower School
Saba Nwankpah
Board Liaison