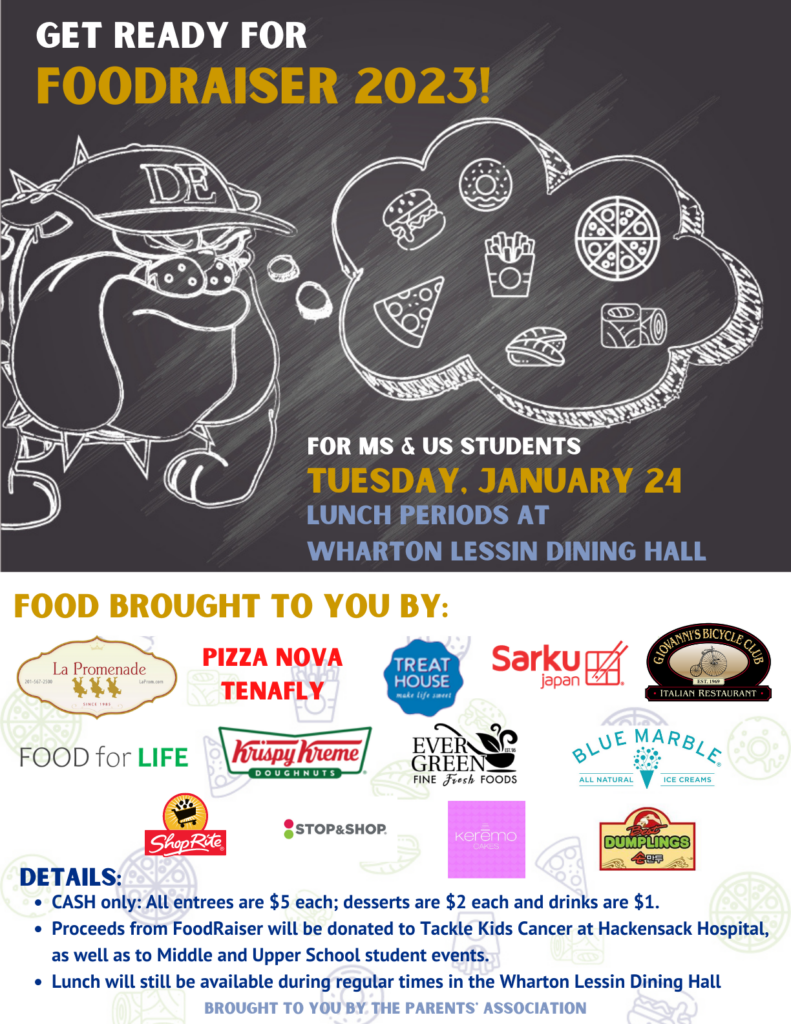 Missed Dan Lerner's Talk? Listen to the Podcast Version Now
Log-In to MyD-E required to view/listen. For Log-In help please email help@d-e.org

 or call 201.227.3177.
A psychology professor, strengths-based performance coach, and expert on all things positivity, Dan Lerner studies the ways happiness influences our success. With D-E, Lerner discusssed the importance of managing emotions, rather than numbing them, a timely topic of conversation for parents/guardians with children of all ages.
D-E Volunteer Interest Form
We have so many opportunities to volunteer: Book Fair, the Coop, Affinity Groups, the Annual Fund, and more!
Please click the link to mark what you'd like to be involved in! We look forward to having you on board!
Have questions about D-E Parents' Association (PA) volunteer opportunities?
Email us at: pa@d-e.org 
Executive Committee List 2022-2023
Vice President, Upper School
Avana Desai
Vice President, Middle School
Jenna Gutmann
Vice President, Lower School
Karen Clune
Treasurer
Theresa Hazelton
Board Liaison