Parents Only
Featured Post
"High-Ding in Plain Sight" featuring substance abuse/parent educator Tim Shoemaker.
Thursday, January 17, 2019 7:00 – 9:00 PM
Hajjar Auditorium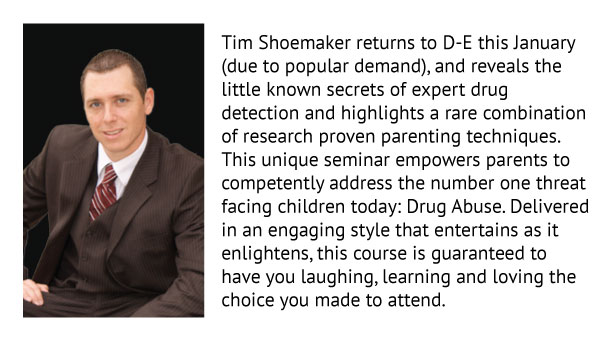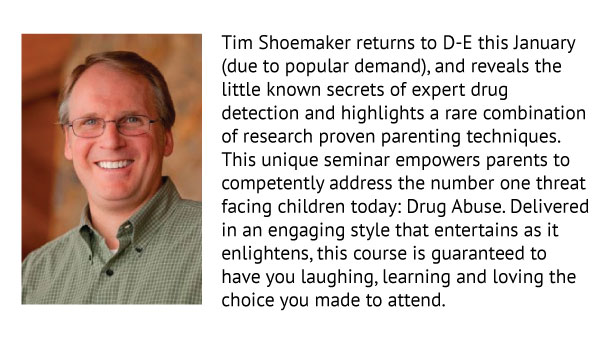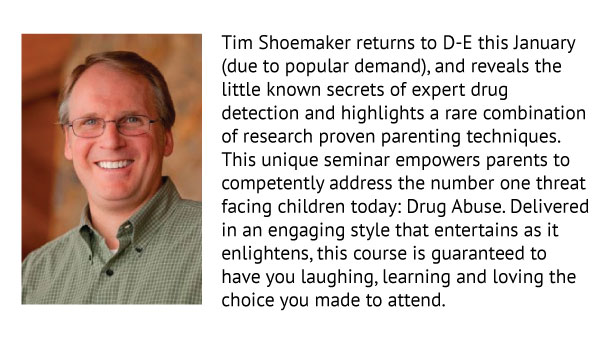 Tim Shoemaker returns to D-E this January (due to popular demand), and reveals the little known secrets of expert drug detection and highlights a rare combination of research proven parenting techniques. This unique seminar empowers parents to competently address the number one threat facing children today: Drug Abuse. Delivered in an engaging style that entertains as it enlightens, this course is guaranteed to have you laughing, learning and loving the choice you made to attend.